The wind power,
the Ergo Wind know–how
Ergo Wind is leader in offering low environmental impact energy systems for the small wind market. Right from its founding, the company has always invested in research and development of new technologies, cooperating in partnership with TCS Energie.
Value for money
EW has got certified for bankability and funds release finalized on investments for its wind turbines.
Durability
We guarantee maximum reliability, efficiency and durable functioning over time.
Technical Support
We offer technical support and assistance for the realization of the structural design and for its maintenance.
News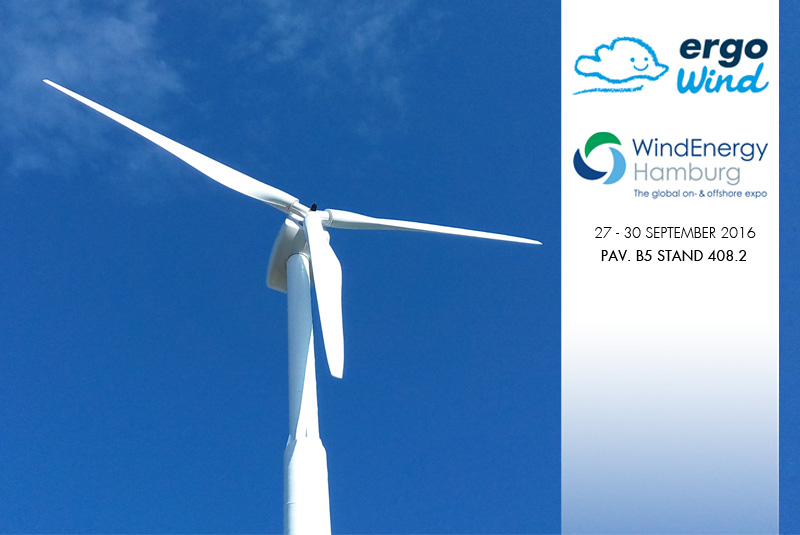 Ergo Wind is proud to take part in the world's leading expo for wind energy: WindEnergy Hamburg. From September 27th to 30th  our technicians will show the latest Ergo Wind products and will answer to all your questions on our wind turbines (20 to 60 kW), after sales service and wind turbines monitoring. We are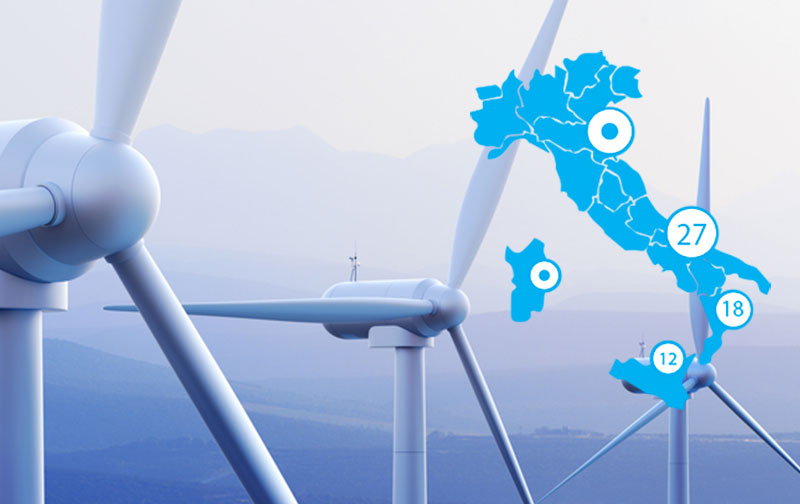 Discover our installations
Ergo Wind has built installations in major Italian regions suited to this type of energy intervention.